Recover stolen mobile phone from IMEI no.
Recovering a mobile phone from a thief, its really a tough job to do because technology is now getting advance and advance. There will be a possibility that your mobile phone which is stolen by someone has changed your IMEI no.
IMEI no. is basically stands for International mobile equipment identity, every mobile is having its unique IMEI number. If you buy a new mobile and just wanted to check the IMEI no. of that phone then just dial
*#06#
from any mobile, you will get your unique
IMEI no.
on the screen.
In this article I am going to give you some usuall but
powerful ways to recover your mobile phone
.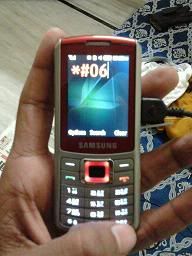 STEP 1
: If you buy a new mobile phone just dial *#06# and note down your IMEI number on a safe place. [ if for any reason you will not get your IMEI no. on the screen then check your mobile bill it should also be written there.]
STEP 2
: IMEI no. is usually of 15 digits.
STEP 3
: Submit this lost number mobile phone's IMEI no. to your service provider.
STEP 4
: Also give then a copy of your FIR report.
STEP 5
: They will track your mobile with their official tracking softwares and you will easily get your mobile back.
Tips and Tricks to recover your stolen mobile phone
1. If you are not having your IMEI no. and lost your bill also, then go to your mobile shop and tell them to issue a duplicate bill.
2. To get
IMEI number on your mobile screen
just check a bit is your mobile is switched on.
List of best service providers in India
Airtel, Aircel, Tata Docomo, BSNL, Idea, Virgin, Vodafone, uninor and MTS. These are the some good service providers in India.