Chikni Chameli Item song lyrics from Agneepath movie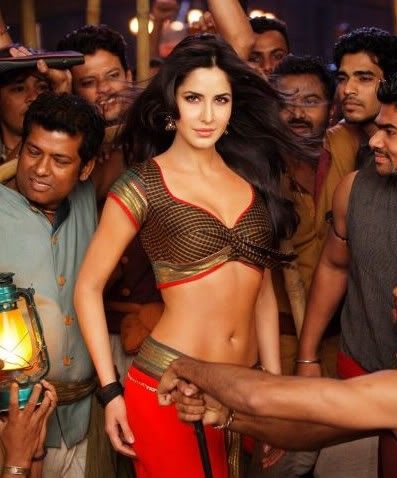 Agneepath movie is the latest movie of the two famous bollywood celebrities Katrina Kaif and Hrithik Roshan, this movie is a sequence of old movie Agneepath. To make this movie hit the director, Karan Johar also added a item song of Katrina Kaif in Agneepath. This is the second time in the Bollywood when Katrina Kaif is performing item song.
Katrina Kaif as Sheela Ki Jawani was a tremendously hit song and now this time Chikni Chameli. Lets see what will be Katrina Kaif hottest item song.
Movie
:
Agneepath
Singer :

Shreya Ghoshal
Bichhu re ye naina, badi zeher le li aankh maare
Kamsin kamariya saali ik thumke se lakh maare

Haaye!
Bichhu re ye naina, badi zeher le li aankh maare
Kamsin kamariya saali ik thumke se lakh maare
Note hazaaron ke, khulla chhutta karaane aayi
Husn ki teelli se beedi-chillam jalaane aayi

Aaayi ! chikni chameli chhup ke akeli pawwa chadha ke aayi (x4)

Jungle mein aaj mangal karungi main
Bhookhe sheron se khelungi main
Makkhan jaisi hatheli pe angaare le lungi main
Haaye! gehre paani ki machhli hoon Raja
Ghaat Ghaat dariya mein ghoomi hoon main
Teri nazro ki leharo se haar ke doobi hoon main
Hoye jaanleva jalwa hai
Dekhne mein halwa hai
Hoye jaanleva jalwa hai
Dekhne mein halwa hai
Pyaar se paros doongi toot le zaraa

Yeh toh trailer hai porri fillam dikhane aayi
Husn ki teelli se beedi-chillam jalaane aayi

Aaayi ! chikni chameli chhup ke akeli pawwa chadha ke aayi (x4)

Banjar basti mein aayi hai masti
Aisa namkeen chehra tera
Meri neeyat pe chehke chhote na hai rang gehra tera
Joban ye mera crazy hai raja
Saare pardo ko kaatungi main
Shaame meri akeli hai sang tere baatungi main
Haaye! baat mein ishaara hai
Jisme khel saara hai
Haaye! baat mein ishaara hai
Jisme khel saara hai
Tod ke tijoriyon ko loot le zara
Choom ke zakhmo mein thoda malham lagaane aayi
Husn ki teelli se beedi-chillam jalaane aa.yi
Aayi Chikni..chikni...aayi
Aayi Chikni..chikni...
Aaayi ! chikni chameli chhup ke akeli pawwa chadha ke aayi